Vidine Campaign Information
This page is for Media Partners that have or will get an account on the Impact Radius system. The information below is targeted at affiliates and partners that sell the Vidine program via specific and trackable Buy Links. If you do not fit this description please
enter our home page for more information about Vidine
as a product. For press please
enter here.
Secure Billing and tracking
Fastspring use Paypal and American Express, VISA, Mastercard and Discover.
When a customer purchase Vidine the Impact Radius system is contacted directly and that customers is tracked as yours. The customer get an email with the software download link.
Once the full payment is received we send a full Vidine license to the customer.
Billing is handled safely by Fastspring, a trusted payment system.
Once the purchase is complete without cancellations or returns, you get your share.
What traffic works
Windows only – No Mac
We only support the windows operation system and that will be the case for quite some time. This means no Mac users will buy without cancelling.
No Mobile traffic
Since the program runs on desktop pc mobile traffic generally don't convert at all. We see that when customers buy the 1 dollar trial they want to download the software and that need to be done on PC.
Secure payment for every sale you bring
1. Your commission is tracked directly by Impact Radius and Fastspring. You bring a customer to our store. When he signs up for a $1 USD trial(Vidine_1$_step1), Impact Radius will tag him as your traffic and you can see it directly on your account. 2. When the trial customer converts to a full customer after the 14 days he is charged the full price of $97 USD(vidine_97_step2). Your customer is charged and tracked via the trial(Vidine_1$_step1) as a subscription.  You see every full price conversion in Impact Radius.
Selected affiliates
We have a goal of only working with a few selected affiliates that we nurture a strong relationship with. These selected affiliates get the full attention from us and we work with them to ensure good conversion. In this work we do specialized and targeted landing pages, collaborate on screenshots and other graphic and engage in discussion on how to grow business.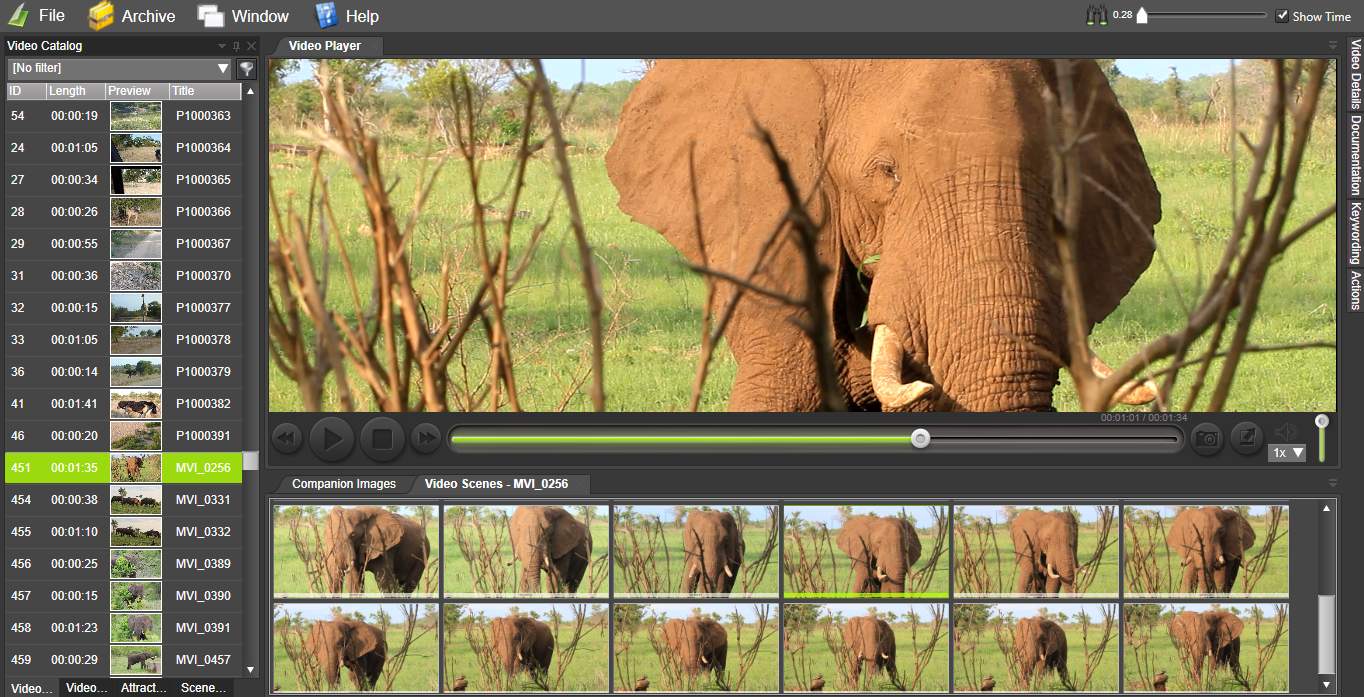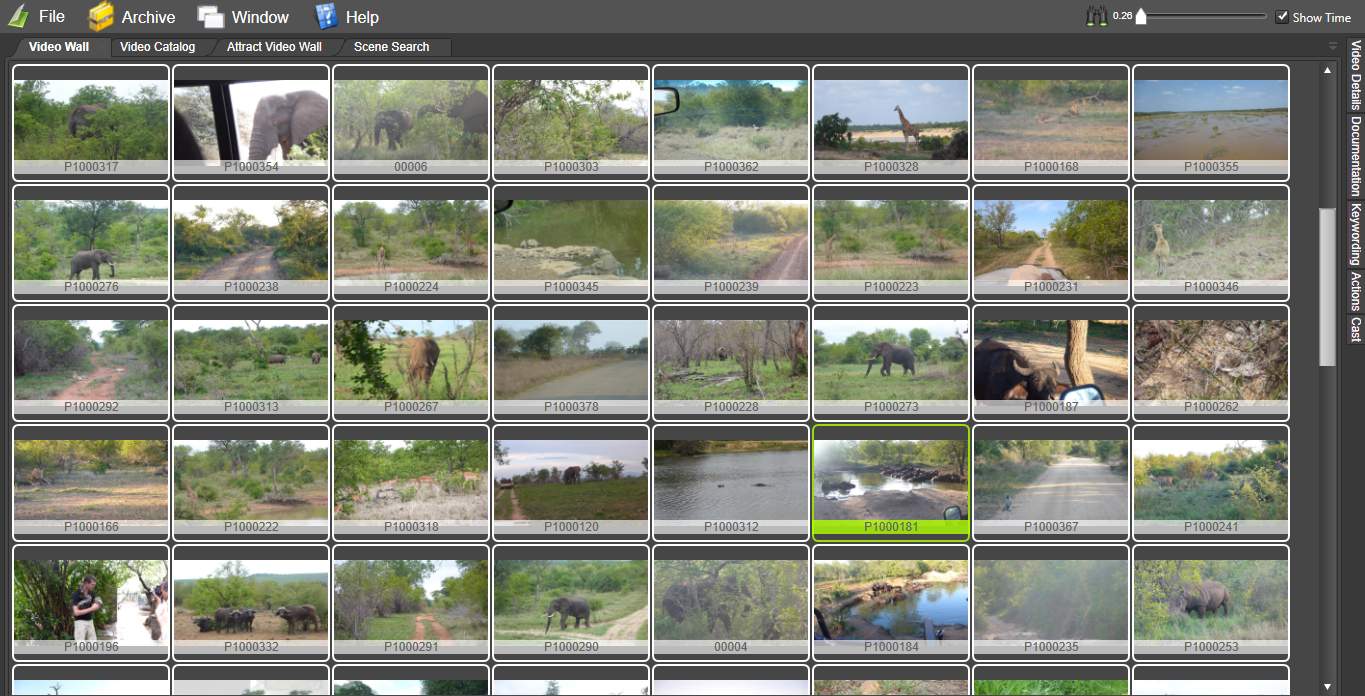 Why Vidine sell?
Videos are increasingly used in all areas in life, from learning new skills to communication with coworkers or followers. Videos are very easy to produce, fast to distribute and quick to collect and we have only seen the beginning. There is a video revolution starting and that means a desperate need to handle videos as easy as text and pictures. Meeting that need is our expertise and our focus and your opportunity.
Testimonial
"The program is certainly the easiest and best looking I have used, using images to index a collection is so much easier than just keywords." – Richard Dobson, UK 12/12 2015 "I absolutely love using Vidine! As a videogame industry professional, I have found it to be invaluable in organizing videos from games and used it to create marketing materials, highlight reels, and so much more. In addition to that, I've started using the program for my own personal movie collection. The combination of frame capture, plus all of the rich-media options like Actors, Companion Images, and Video Covers, makes cataloging and discovering my collection so much more rewarding! As a long time user of other "Media Hubs", I can safely say that Vidine is my software of choice, and I highly recommend it to anyone looking to get control of their video libraries." Tony Garcia, EVP Business Development, Unity Technologies
Description of the Vidine product
Vidine is the Windows software to get your videos organized. The program automatically extract thumbnails from videos and lets you manually add specific frames as thumbnails. You can tag your videos and associate them with actors/clients. Videos can be keyworded, thumbnailed, filtered, explored and played right in the software.
Who buys Vidine
Anyone that download, creates or collects videos in the hundreds benefits from using Vidine. Some examples of Vidine customers are: Dancers that video their sessions, companies that save their webinars, skaters and surfers that use Go Pro, Video Bloggers, Parents that video their family vacation, Trainers that video Football practice. The variation of customers is amazing and new categories of customers keep appearing.
Robert Lönn
Marketing and Sales
I have a computer science degree from the University of Uppsala and has been developing products in close cooperation with customers for almost 20 years. I am very fond of animals and nature which is not uncommon in Sweden. I did my first volunteer trip to South Africa helping a conservation organization. Some of the screen shoots are from that video footage I am always looking for new ways to weave in our technology into emerging or existing services and applications.
Fredrik Lönn
Product development, Finance and CEO
I have a degree from The Institute of Technology at Linköping University and has been writing programs since I was 8 years old. I have spent over 20 years building computer games and video related products.
I love technology and coding
Video Storm Sweden
Main company
Moving pictures are everywhere and they should be as easy to overview as non moving images. We realized it is not the case and created Vidine and Fast Video Cataloger to make it so.
Videostorm Sweden AB was founded by Robert Lönn and Fredrik Lönn, 2 brothers from a small town(Arboga) in the middle of Sweden. The only way to create the best products is to listen to users and adopt the products to their needs along the way. This is why all Videostorm tools are developed in close collaboration with users. We build products that solve or ease video related challenges at work and at home.